The bovine reproduction courses at University of Liverpool, UK
ESDAR members (vets or non-vets) may attend one or more days of these courses, which would also be very useful for those registered for ECAR exams! Because of the 15 UK vets already registered on each week of the course, we can only accept up to five additional participants (first come, first served) for each week.
Applications must be sent to dbr@liv.ac.uk at least five weeks before the intended start of each week. The attendance fee includes an electronic copy of speakers' presentations – these are not for sale without attendance at the courses. Payment in GBP must be made within one week after acceptance on each week. Booking forms are at the end of this message.
The attendance fees are:
One day: 400 GBP
Two days: 700 GBP
Whole week: 1400 GBP
The venue of the courses is the Liverpool School of Veterinary Science, Leahurst campus – approximately 12 miles outside the city, but is in easy reach of either Manchester or Liverpool airports or Chester or Liverpool train stations. A taxi can be arranged to collect participants from airports or stations if requested at the time of application (contact dbr@liv.ac.uk).
Students (including residents and PhD students) who have been Student ESDAR members for at least one year can apply for sponsorship to attend. Applications for sponsorship must be submitted through the ESDAR web Site http://www.esdar.org at least five weeks before the intended start of each week (first come, first served). Sponsorship will only cover attendance fees and accommodation – travel costs will remain the responsibility of the student. Many cheap airlines use either Liverpool or Manchester.
---
THE FUTURE OF CATTLE REPRODUCTION
---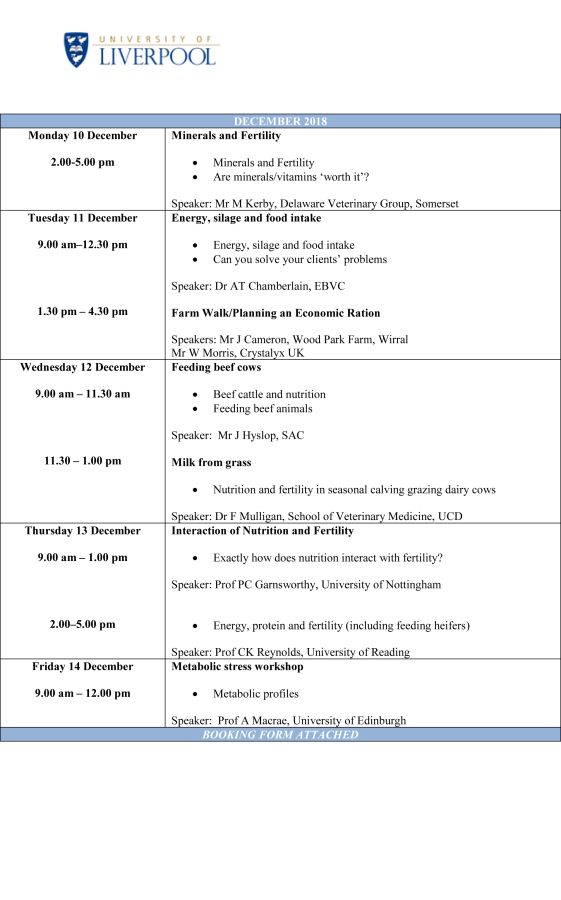 ---
Booking Form
---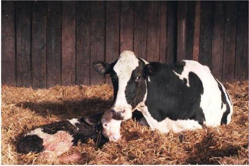 If you have any requests concerning coming courses, course admission,
hotel registration, travel, please contact Pauline Redmond, Tel: 0151 794 6081 or dbr@liverpool.ac.uk.
---
For any further information, please visit: