---
---

EQUINE THERIOGENOLOGY RESIDENCY PROGRAM
Equine Veterinary Teaching Hospital, National Veterinary School of Lyon.
3-year clinical residency in Equine Theriogenology
Send all documents by email to: Dr. Anne Josson (anne.jossonschramme@vetagrosup.fr) before December 7th, 2020
---

11th International Conference on Pig Reproduction (ICPR 2022)
6-8 June 2022
Ghent, Belgium
Due to the worldwide problems with COVID-19, the international board and the local organizing committee of the 11th International Conference on Pig Reproduction have decided to postpone the conference to 2022. The new date is 6-8 June 2022.
---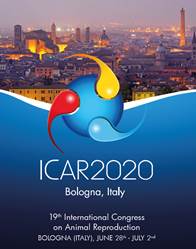 International Congress on Animal Reproduction
June 27th - July 1st, 2021
Bologna, Italy
On behalf of ICAR Board and ICAR Local Organising Committee this is to inform you that due to Coronavirus outbreak the ICAR Board has unanimously decided to move the ICAR Congress to another date, which has been fixed in 27th June – 1st July 2021.
---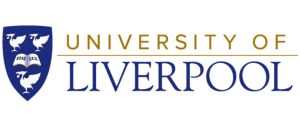 Diploma in Bovine Reproduction (DBR), University of Liverpool, UK
Do you regularly work with cattle and wished you knew more?
The DBR is a Masters level part-time course for Veterinary Surgeons recognised by
 RCVS and the European College of Animal Reproduction.
The next DBR course starts on 14 September 2020 and it is advisable to book early since places are limited and allocated on a first come first served basis.
For further information please contact:
DBR Office, Institute of Veterinary Science
University of Liverpool
Leahurst, Neston, CH64 7TE
T: 0151 794 6081
Email: dbr@liverpool.ac.uk
www.liverpool.ac.uk/study/postgraduate-taught/taught/dbr-bovine-reproduction/overview

ESDAR reserves 3000 € to sponsor ESDAR student members to participate in the DBR courses in Liverpool:
-2 times 500 € for student members who can prove that they were ESDAR members for at least 2 consecutive years.
-1000€ for a student member who can prove that she/he has been ESDAR member for at least 3 consecutive years.
Interested students should contact Toni Dovenski of the ESDAR Board and this will be on first comes, first served basis.